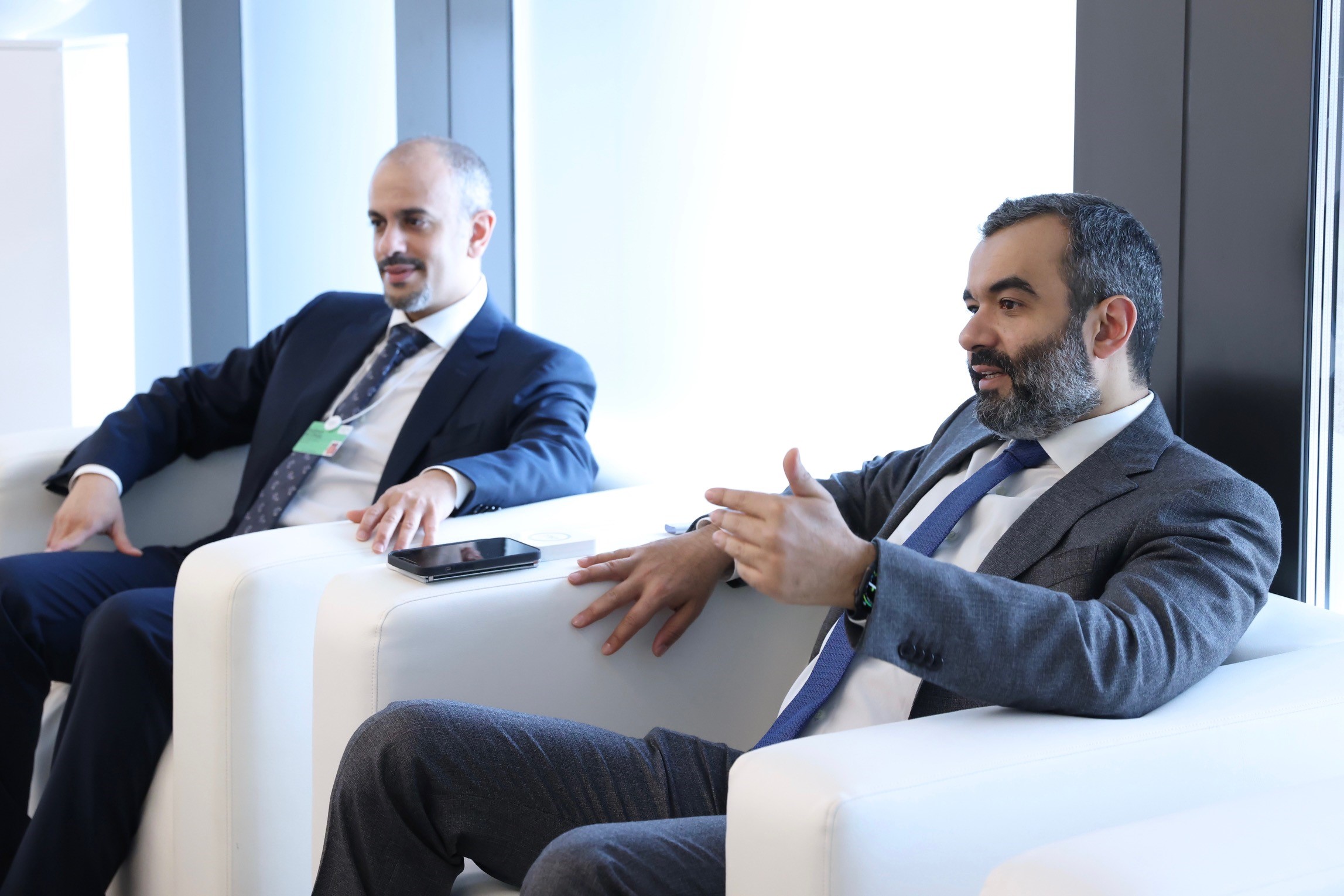 05/23/2022
Minister of Communications Meets Number of Executives of Major International Technology Firms, ITU Officials to Promote Growth of Digital Economy
Saudi Minister of Communications and Information TechnologyEng. Abdullah Alswaha led on Monday a series of meetings with a host of CEOs of major international technology and innovative companies, to discuss investment opportunities in technology, research, development and innovation. This came on the sidelines of the World Economic Forum held nowadays in Davos, Switzerland. The meetings also touched on the great capabilities that Saudi Arabia enjoys as a digital and logistics platform and a hub for connecting continents.
The Minister started his first meeting with IBM CEO Arvind Krishna and briefed him on the Saudi vision for enhancing capabilities of cadres and talents, adoption of smart solutions based on advanced technology and Fourth Industrial Revolution.
The two sides also discussed IBM's quantitative computing, blockchain laboratories and the establishment of a headquarters for IBM in Saudi Arabia.
In another meeting, alswaha met with the CEO of HCL Technologies C. Vijayakumar, and exchanged views on how to enhance cooperation between the Ministry and the company. In addition, they explored opportunities for strategic cooperation in 5G, Internet of Things (IoT), artificial intelligence (Al) and knowledge transfer.
In digital content development, the minister met with the CEO of TikTok Shou Zi Chew, to discuss the future of digital content in Saudi Arabia and the Kingdom's recently launched "IGNITE" program to create and produce digital content.
The Saudi minister also had a meeting with CEO of CISCO Chuck Robbins, who briefed alswaha on the latest advancements of the company. The two sides touched on the outlook of technology and innovation in the Kingdom, and how to cooperate in the fields of emerging technologies, human capital, local talent development, and research.
The minister concluded his meetings by meeting the Director of the Telecommunications Development Bureau of the International Telecommunication Union (ITU) Doreen Bogdan, and discussed strengthening strategic cooperation and introducing new partnerships on communication, innovation, digital transformation and women and youth empowerment.
It is worth mentioning that the meetings highlighted aspects of joint cooperation, enabling the companies' investments in Saudi Arabia, enhancing the digital infrastructure resiliency, and promoting the leadership of the Digital Saudi in the Middle East and North Africa region.