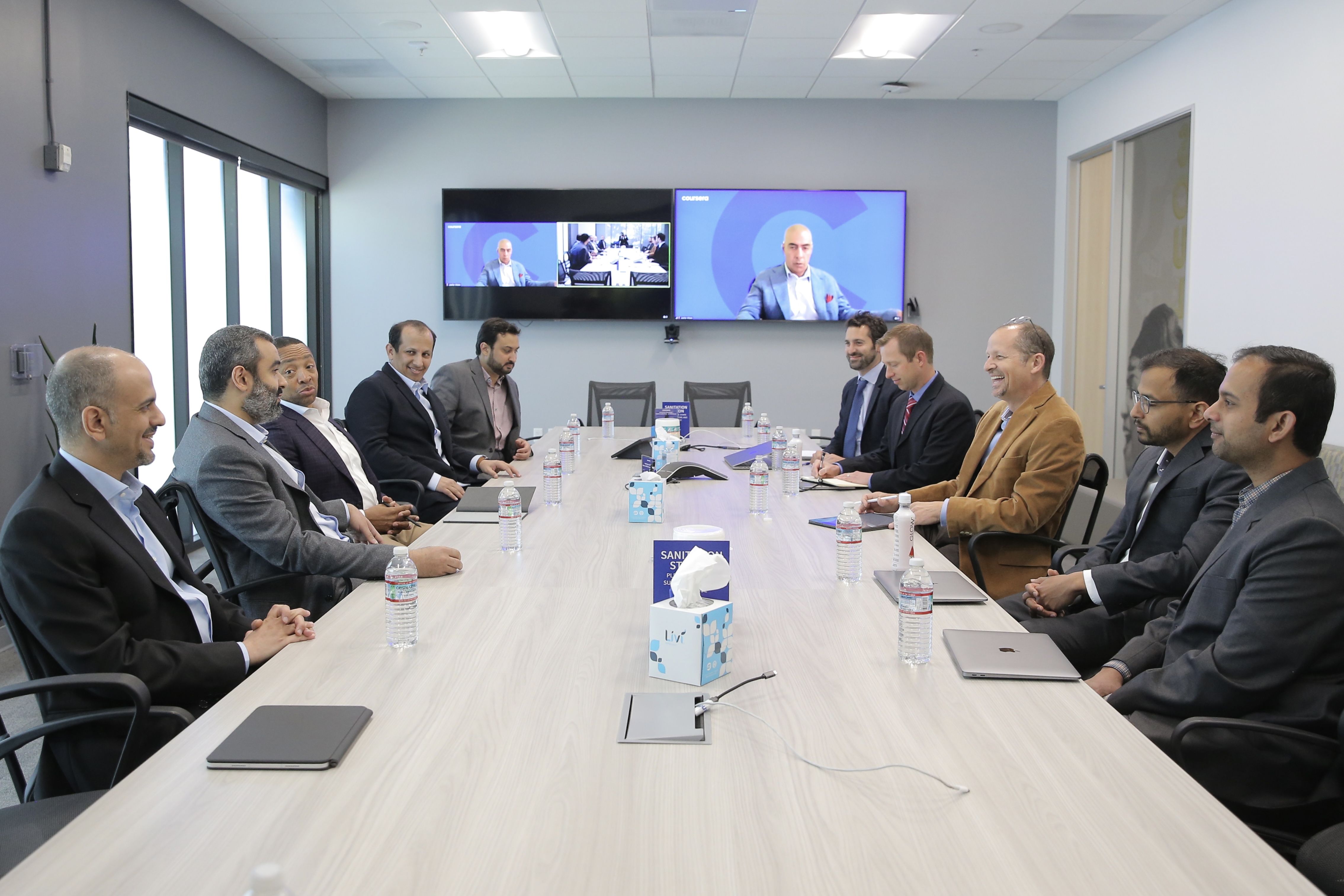 05/17/2022
Saudi ICT Delegation Concludes Partnerships with US Pioneering Firms on Digital Capacity and Skills Development, Enhancement of Innovation and Entrepreneurship
The Saudi delegation, headed by H.E. Eng. Abdullah Al-Swaha, Minister of Communications and Information Technology, met on Monday, May 16, 2022, in California, with the Founder of Coursera, Mr. Andrew Ng. to discuss developing the capabilities and the twenty-first century digital skills of the Saudi youth enabling them to contribute in the growth of their country. During the meeting, the two sides reviewed Coursera's future vision, the company's venture capital notion related to the startup eco-system and the digital cadres in the Kingdom.
 
On the other hand, H.E. Eng. Haytham Al-Ohali, Vice Minister of Communications and Information Technology, met with Udacity CEO, Mr. Gabriel Dalporto, in attendance of a number of officials from both sides, to review partnership in the areas of empowering digital cadres and enhancing the future of innovation, growth of the digital economy and entrepreneurship in the Kingdom. The Saudi technology market enjoys a huge potential, in addition to the appropriate legislation it has enacted to stimulate investment and promote leadership and innovation.
The meeting is in complaince with a cooperation agreement signed between the company and the Saudi Digital Academy on the sidelines of LEAP international conference last February.
 
The meeting comes within the Saudi minister's official visit with his ICT eco-system delegation to the United States, aimed at strengthening strategic partnerships with giant US technology firms to promote the growth of the digital economy and the innovation-based economy in the kingdom.