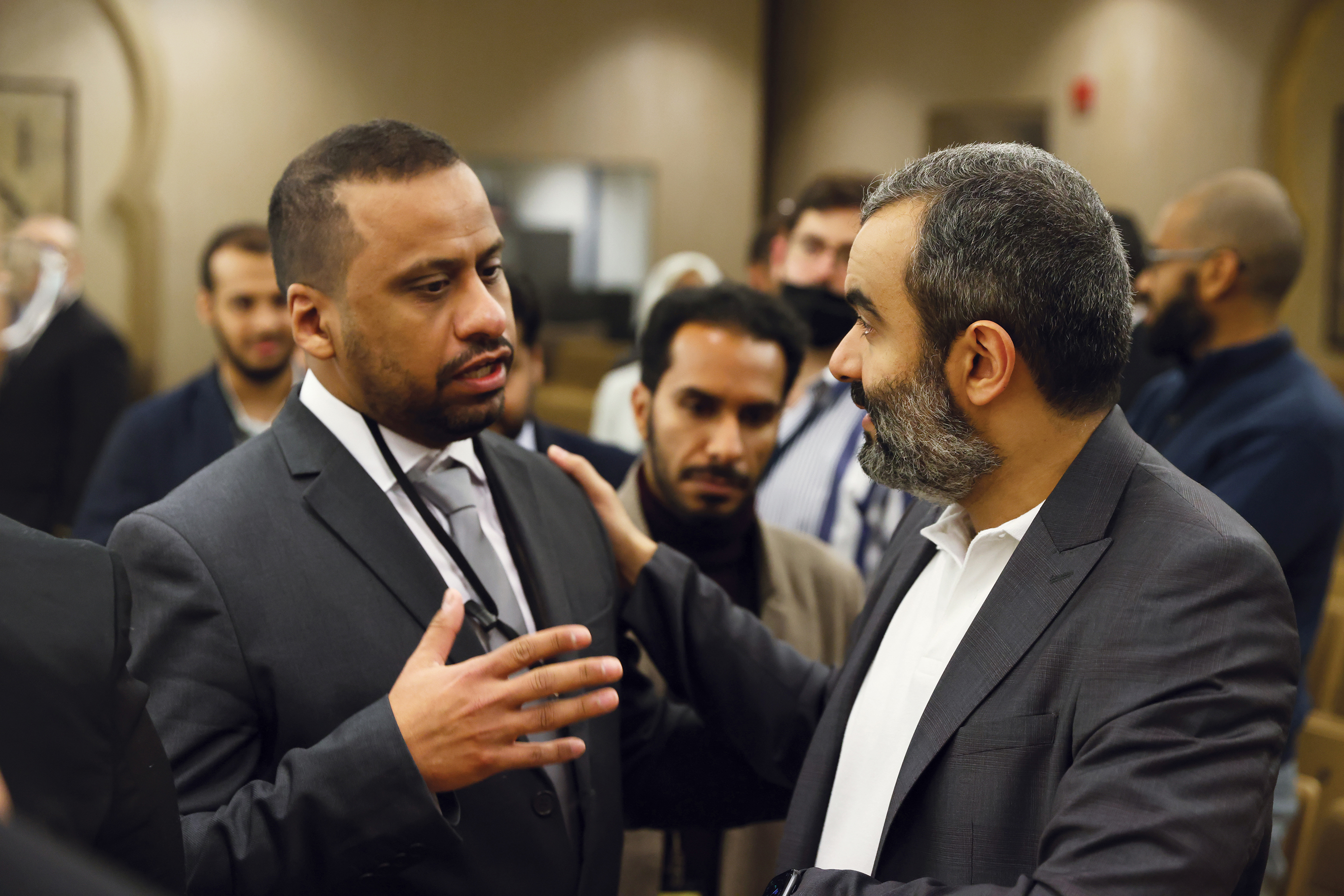 05/09/2022
Alswaha Meets with Saudi Students on Scholarships in Science, Technology, Space and Innovation in California
His Excellency the Minister of Communications and Information Technology and Chairman of the Board of Directors of the Research, Development and Innovation Authority, Eng. Abdullah Alswaha, met today, Saturday 21 may 2022, with Saudi students on scholarship studying in several fields, such as science, technology and space in California. This comes on the sidelines of the minister's visit to the United States.
During an open meeting, the minister addressed the roles of students in realizing the Kingdom's ambitious Vision 2030, and the significance of their respective majors in light of the Kingdom shift towards the digital economy and the innovation-based economy. Alswaha also highlighted the support provided by the Saudi leadership for the scientific research, development and innovation sector to boost the Kingdom's competitiveness and its leading positions on the global arena.
H.E. the minister touched on the Human Capacity Development Program and its objectives in line with the vision and ambition of HRH the Crown Prince Mohammed bin Salman bin Abdulaziz, for the Saudi citizens to become globally competitive and what they can achieve in the future. Moreover, Alswaha hoped the students excel in their academic paths in the best and most prestigious universities and acquire future skills to contribute to the Kingdom's leading role and participating in efforts to build a sustainable future.
The meeting featured the participation of His Excellency the President of King Abdulaziz City for Science and Technology (KACST), Dr. Munir Eldesouki, His Excellency Vice Minister of Communications and Information Technology (MCIT), Eng. Haytham Al-Ohali, and His Excellency the Governor of the Communications and Information Technology Commission (CITC), Dr. Mohammed Al-Tamimi.