The Ministry of Communications and Information Technology has given the e-participation a high priority, as e-participation allows beneficiaries to freely express their opinions and share their proposals and ideas on topics related to the Ministry, while maintaining privacy of their information.
The Ministry monitors all participations and reviews them before they are published to ensure compliance with relevant laws and regulations, and maintain a constructive dialogue, while giving due account to freedom of participation and allowing everyone to be heard.
The Ministry may approve or delete any participation that it deems inappropriate or conflicts with its policies or the laws applicable in the Kingdom in relation to dealing with official websites, without any obligation on its part. The Ministry , its employees, or representatives are not legally liable for any comments or posts published on its electronic participation platforms.
Policy Purpose
To make the beneficiaries part of the decision-making process, the Ministry allows those who use its websites or visit its social media accounts to provide their input and opinions that aim at increasing work efficiency, as it believes in the importance of involving beneficiaries, listening to their voices to improve the Ministry's present and future projects and initiatives.
E-Participation Terms and Conditions
The Participation complies with laws and regulations of the Kingdom of Saudi Arabia
The participation is meaningful, objective and concise
Not to publish personal information, such as names, contact information, and addresses
The participation is made in clear language
Not to abuse the Ministry's systems in a way that adversely affects its performance, response time, or continuity
Not to post offensive or inappropriate statements
E-Participation Objectives

Promote transparency of the information that matters to the beneficiary, through surveys, blogs, and polls, and publish the results of all those channels

Provide multiple channels for e-participation and facilitate their use by providing direct links and full description of each channel

Strengthen the role of the beneficiary increasing his participation in the decision-making process and in improving the government services
E-Participation Scope
The Ministry of Communications and Information Technology is keen to allow all community members to share their opinions through all its platforms in order to enable them to participate in the decision making process.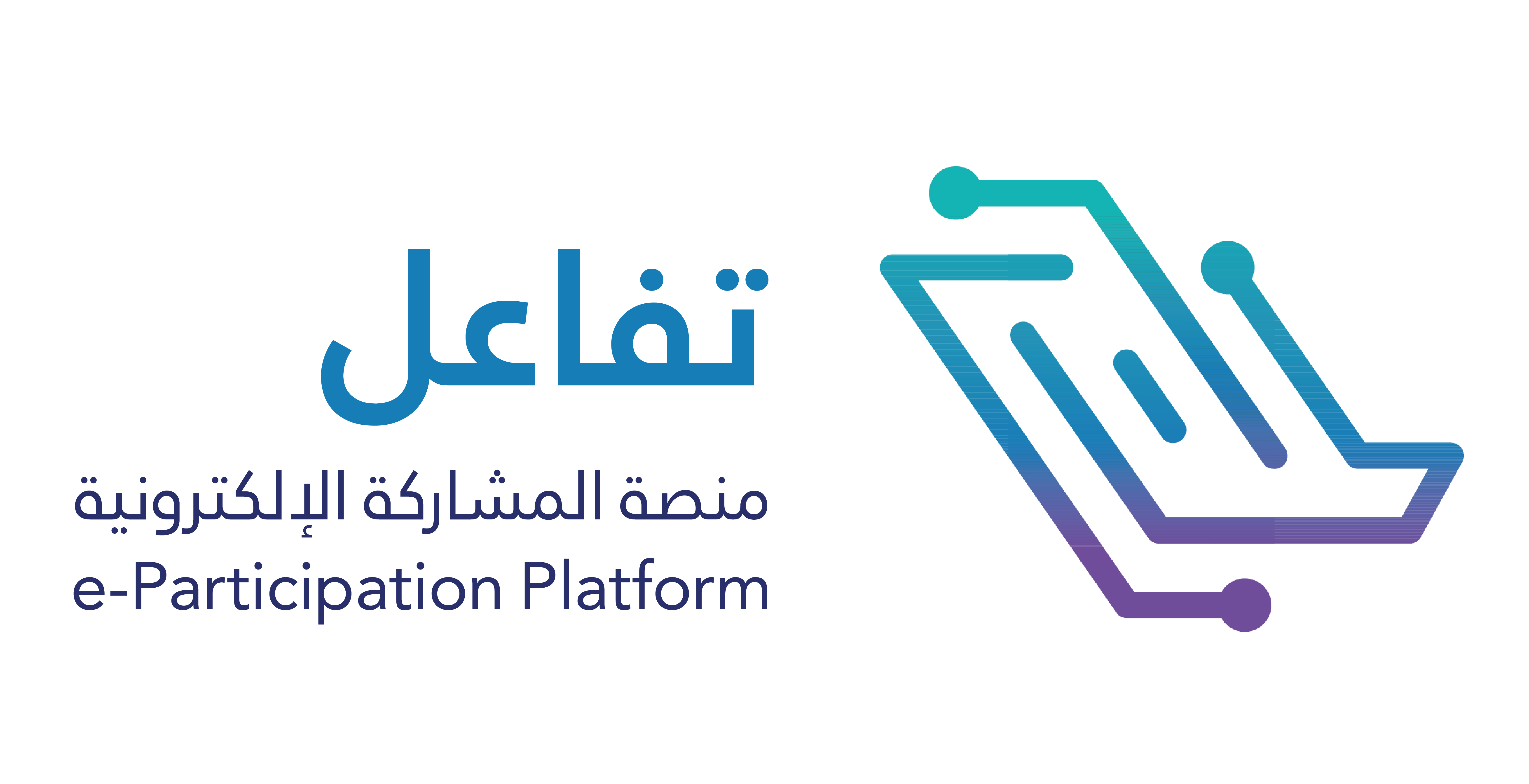 The Ministry has collaborated with the Public Consultation Platform 'Tafaul' to publish and make available legal consultations to a large part of society members. The platform contains all consultations related to previous, present and future laws and regulations.
For viewing all laws, regulations and the alike that are published by the Ministry on 'Tafaul' platform:
Click here
Contact Us
If you have any questions or inquiries about the e-participation policy of the Ministry of Communications and Information Technology, please feel free to contact us through the link below
Contact Us