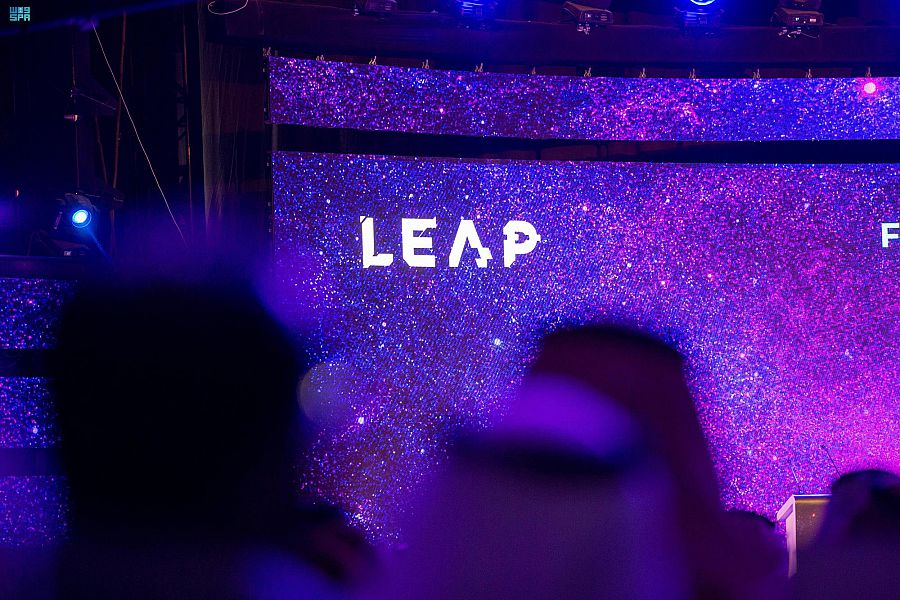 02/01/2023
Over 700 Speakers from Around the World to Participate in Leap Conference 2023 in Riyadh
The LEAP International Technical Conference, in its second edition, will host more than 700 speakers from around the world, leaders of technology companies, artificial intelligence, digital transformation and decision makers, to discuss a number of important topics in the field of entrepreneurship and best practices to support investment in technical and innovative fields.
Taking place from Feb.6 to Feb.9 at the Riyadh Front Center for Exhibitions and Conventions, the conference will be launched under the title "Towards New Horizons".
The conference will be organized by the Ministry of Communications and Information Technology in cooperation with the Saudi Federation For Cybersecurity, Programming and Drones (SAFCSP), and Tahaluf company.
Executive leaders from major scientifically leading technology companies, such as Saudi Aramco, NEOM, Microsoft, Oracle, Huawei, Zoom, Ericsson, and HPE will delivers speeches at the conference.
Leading speakers and conference attendees include NanoRacks CEO and ISS President Jeffrey Manber; former footballer and tech investor Thierry Henry; West Ham United Vice-Chairman Karen Priddy; innovation leader Gitanjali Rao; astronaut Dr. Sian Proctor; world boxing champion Anthony Joshua; investor and founder of Draper University, Tim Draper; astronaut Susan Killrain, and Sky News presenter and journalist Adam Boulton.
The conference will also be attended by entrepreneur and investor James Caan; entrepreneur Stephen Bartlett; founder of Accel tech fund Prashant Prakash; co-founder of MamaEarth Ghazal Alagha; investor and general partner of SOSV William Bao Bean; founder of Experior VC Kenja Stanislawska; president and founder of Women of the World Karen De Meyer; Vice President at The Estee Lauder Companies Sol Rashidi; Chief Decision Scientist at Google Cassie Kozyrkov; AI Researcher and CEO of SingularityNET Dr. Benjamin Goertzel; IBM Executive Vice President Betsy Gretok; VP Angel Investor at Meta Luke Vincent; VMware President Sumit Dhawan and ITV News Chief Correspondent Daisy McAndrew.
It is worth mentioning that the Leap technical conference strengthens the Kingdom of Saudi Arabia's position as a major hub for technology and innovation and a meeting point for leaders of technical thought, as Leap stands out as an attraction for technology companies and investments, and an important player in the digital transformation process locally and globally. It also allows registration from now through its official website on the "Internet" and its official channels in social media.